What does it really mean to be an agile BA? Find out! Use this tool to test your knowledge and develop self-awareness about your agile BA capabilities.  This is a 48 question, multiple choice quiz-style test.
Take the Assessment & Get a Results Report w/ Learning Recommendations
Learn with BA-Cube
Practice
Re-Assess
BA-Cube.com Members take the assessment for free!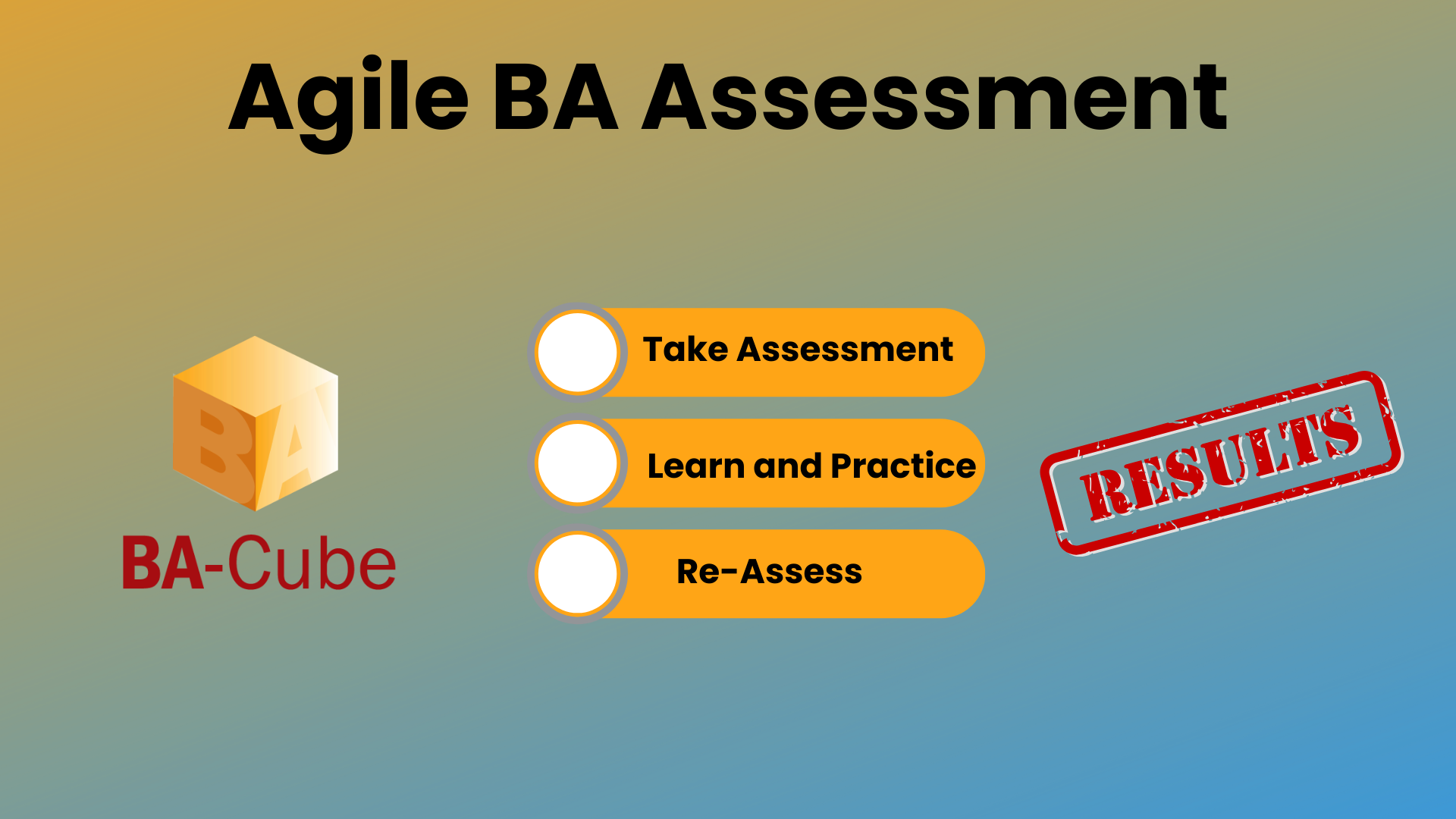 Don't miss this opportunity to gauge your Agile BA Skills and accelerate your professional growth.
So what's included in the self-assessment?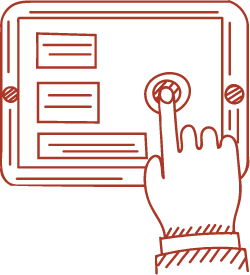 Our comprehensive self-assessment covers a wide range of agile BA knowledge, from the role, mindset, user stories, working scenarios and more. You'll rate your skills on a scale that reflects your current proficiency.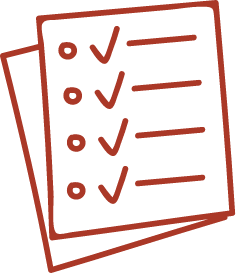 Once you've completed the assessment, you'll receive an instant report analysis of your skill levels. You'll discover your strong suits and uncover areas where there's room for growth with learning recommendations.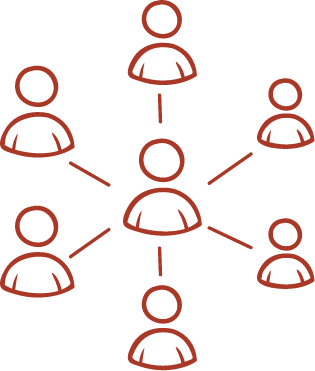 Based on your assessment results, we'll provide you with a personalized learning roadmap or recommendations. This roadmap will guide you towards the learning resources, courses, and tools that are best suited to your individual needs.
What's in it for You?
Comprehensive Questions: Our assessment covers a wide range of Agile BA topics based on 5 categories of agile BA knowledge, ensuring a thorough evaluation.
Agile BA Role
Agile BA Mindset
Agile Knowledge
Agile User Stories & Related Techniques
Agile BA Working Scenarios
Use the category scores to:
Understand how much agile BA knowledge you currently have
Determine where to focus your agile BA learning, training and skill development
Understand if your agile BA experience aligns with agile BA best practices
Learn more about being an agile BA
Want a team process with Roll-Up Group Level Reporting?
Our Agile BA Assessment isn't just designed for individuals; it's a powerful tool for team-level insights that can transform the way your team operates and delivers results.
Enterprise/Team Members can take this assessment once per year as part of their membership at no additional cost.
Empower Your Team, Elevate Your Projects: Utilize our Agile BA Assessment for your team to foster excellence, delivery outstanding results, and stay ahead of the competition. It's not just an assessment; it's a strategic tool for your team's growth and success.
Ready to take your BA team to new heights?
Contact Angela today at Angela@BA-Squared.com to discuss how team-level reporting can benefit your organization and contribute to your team's success.
Why Take the Agile BA Assessment?
Assess Your Proficiency: Our assessment evaluates your Agile BA knowledge and skills. It's a great way to understand your current level of expertise.
Identify Areas for Growth: Discover your strengths and areas that need improvement. Use this insight to tailer your learning journey.
Boost Your Confidence: Gain confidence in your Agile BA abilities. Knowing your strengths can help you communicate your value to employers and clients.
Career Advancement: Showcase your assessment results on your resume and LinkedIn profile to stand out to potential employers or clients.
Continuous Learning: Agile is a dynamic field. Stay updated on the latest practices and trends in Agile Business Analysis.
Take the first step towards becoming a stronger, more confident Agile Business Analyst. Our self-assessment is the key to unlocking your full potential. Begin your journey today and discover the path to becoming a business analyst powerhouse.
Unlock the Power of Enterprise Access