Empowering The Best Business Analysis Of Tomorrow!
Your Career is About To Take Off!

ALL Access Content includes:
23+ Pathways and OnDemand Courses (Curated content for specific learning goals)

These include a combination of videos, quizzes, exercises, templates, articles, and reflections

Video Library of 200+ Quick Tip Videos and archived webinars
Article/Blog library of over 100 articles and blogs
75+ Templates, Checklist and Infographics to download
Skill Assessments
Access to the Community Discussion Forums
Live Event Access NOT included
For more information about this membership plan, view the pricing summary page.
You don't have access to purchase this item.
Tools To Turn How into Wow!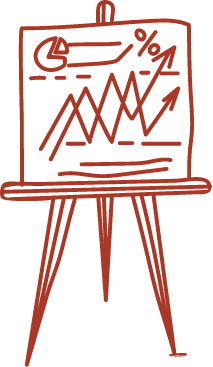 Courses are a combination of videos, quizzes, readings, reflections, and practice exercises.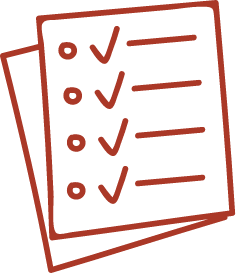 Tools, Templates, & Checklists
Our template library has every tool and trick you'll need to succeed. We have over 75 downloads, templates, checklists and infographics.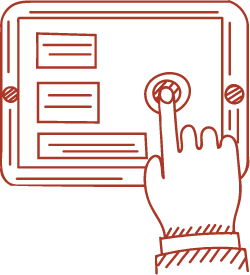 With over 200 quick-tip videos that are less than 5 minutes long, you'll find what you need to get inspired and empowered in your role.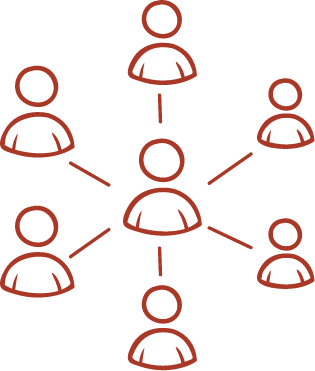 Small group mentoring sessions where we talk about our learnings and getting Angela's expert feedback on your work.
WHAT IS BA-CUBE.COM?
We believe modern business analysis skills make huge impacts on organizational results, teams, projects and product success.  Business analysis can be done without slowing down the team and process! We know how to do analysis that helps teams speed up results!
Modernizing our approach and skills to analysis is helping fast paced teams today!  We deliver this purpose through a new, innovative learning membership platform that combines interactive and on demand learning with tools, community and a 24×7, continuous learning journey in small chunks for today's busy professional.
We believe in continuous learning as the key to growth and advancing skill sets and creating leaders for tomorrow!  Our content and program is meant to be used continuously while members learn, try, apply, interact with our experts and other members, learn, try and apply again!  THIS IS WHERE REAL SKILL GROWTH HAPPENS!
BA-Cube.com was started in 2018 by Angela Wick with a mission to bring modern business analysis and product ownership skills in a new format fit for today's professionals.  BA-Cube.com is a product of BA-Squared, LLC.
BA-Cube.com delivers modernized learning content in business analysis and product ownership for today's professionals.  Our content, techniques and practices have been modernized for today's agile, digital and fast paced environments!
TELL ME MORE ABOUT BA-SQUARED, BA-CUBE AND ANGELA WICK?
We believe modern business analysis skills make huge impacts on organizational results, teams, projects and product success.
Founded in 2008, BA-Squared stands out as the leader of modern requirements elicitation and analysis practices. With a focus on developing collaboration, strategic mindsets and shared understanding, BA-Squared helps organizations, teams and individuals move forward with agile, traditional and hybrid requirement models.
With over 18 years of experience, Angela helps BAs and PMs develop the skills they need to inspire collaboration, creativity and innovation. Angela is an industry leader with proven experience in the development and assessment of business analysis practices, competencies, and CoEs. Contact Angela to learn more about how BA-Squared can help you boost your requirements practices.  More about Angela.
BA Cube is an interactive community for business analysts created by Angela Wick and BA-Squared. Business analysts and their leaders have been asking Angela for a space to connect, share ideas, and learn new BA strategies and skills. BA Cube builds this community via training videos, live chats, discussion boards, blogs, resources and more.
WHAT IF I AM NOT READY FOR A LONG TERM COMMITMENT?
No worries. Try the monthly subscription. We're pretty sure you'll want to stay, but you can cancel at any time.
WHAT IF I PREFER INTERACTIVE COACHING/ADVICE/MENTORING?
We have 2 plans to meet your needs.
Content Membership – On Demand Access to ALL of our content resources
Content + Live Events Membership – The Content membership PLUS access to our member exclusive live events to interact, go deeper, learn from others, learn from our experts, and ask your specific questions!
No matter what your learning style and budget, we have the plan to meet your needs!
WHY DO I HAVE TO PAY FOR PREMIUM ACCESS TO BA CUBE?
BA-Cube.com members have access to content found no where else, exclusive, content, events and mentoring from qualified experts and IIBA BABOK aligned content!
BA-Cube.com content and mentoring is geared for today's changes; we have the answers for how to fit your business analysis work into agile, digital, DevOps, Virtual and cloud based project work.    This is not your analysis practices from years ago!  We have the experience in modern requirements and analysis work and are industry leaders in this area!
A BA-Cube.com membership is an amazing value compared to other "On Demand" only options and the cost of other live training and mentoring!
We have consistent and modern content aligned to IIBA BABOK and today's changing needs in Agile, Digital, virtual, DevOps, and Cloud environment.
This is an opportunity to have conversations with those in your field that "get it!" You are worth this investment!
WHAT FORMS OF PAYMENT DO YOU ACCEPT?
We accept Visa, MasterCard, Discover and American Express. If you need to make arrangements for other payment methods, please 
contact us
.
For Team/Enterprise memberships, we invoice you and set up a "team" account where payments are made via the organization so your team members don't worry about payments. Contact us to learn more and get your team started!
WHEN WILL I BE BILLED?
BA-Cube.com offers a membership subscription plan for individual members on a monthly or annual basis.  Payments are set up to be recurring and can be cancelled at anytime.  Members also receive an email notification 4 days before a payment is executed.
Team/Enterprise payments are set up on an invoice and managed as an "account" each year for license renewals; contact us to learn more about team plans!
If you have any questions about billing, please contact us, we're happy to help!