What are BA-Cube Live Events all about?
Our Live Events are NOT recorded, they ARE INTERACTIVE and members share information and participate in a safe environment where they can share and learn without fear saying something, asking something, or sharing something and being judged later.  BA-Cube Membership is a community, not a webinar site.  We go deep and we learn beyond what other live event  formats can provide!

IIBA Building Business Capability Conference – BA-Cube Member Meet-Up!
June 27, 2022

-

June 30, 2022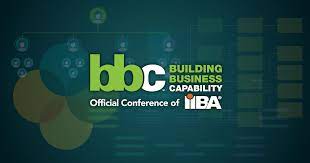 Angela will be at this event in Florida all week.  Will you be going we well?
Angela will be hosting an event at the conference for BA-Cube Members to meet, network and mingle.
Please drop Angela an email (Angela@BA-Squared.com) and let her know you will be there so she can make sure you get the detail in the BA-Cube Member "in-person" Live Event!
www.buildingbusinesscapability.com