What Do Our Members Say About BA-Cube.com?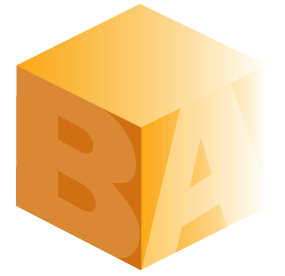 What a new BA has to say:
BA-Cube has been an absolute game-changer in my career. This is the most relevant, helpful, and beneficial resource I have come across. As a new BA (less than 2 years), I was thrown into my role with very little direction, but with the help of BA-Cube and Angela, I've started to build my confidence and show the value of the BA role within my company. There's so much out there in the world on business analysis, but BA-Cube brings everything you need to know into one interactive and amazing place! I've learned more from some of the 3-5 minute videos on BA-Cube than I have while spending hours on YouTube. I highly recommend the group mentoring sessions because you get to interact with other BAs/POs who are doing different types of work and get their perspective on their challenges. I even more highly recommend the live mentoring!! Angela is a wonderful mentor who has a great way of breaking down concepts and providing invaluable assistance that can be applied immediately to my actual work! Thanks BA-Cube! – Bella P.
As an early adopter of BA-Cube, it has been satisfying to see the growth of the platform. Angela and Kupe provide in-depth training in a variety of platforms to help both new BAs learn critical skills, as well as more experienced BAs keep their skills fresh. BAs at any level will also learn new techniques or relearn techniques in a new way. As a BA and PMO Leader, I love having a platform for the team to learn in one consistent way. This allows the team to speak the same language and for the people we work with to know what to expect while still providing the flexibility different projects need. The PM team is also learning from the techniques. 
Jeff Kessler, PMO Manager, POWER Engineers, Inc
BA-Cube Enterprise Customer since 2018
BA-Cube is helping my team up-skill by providing a safe place for us to have open discussions, practice new techniques and collaborate with other BA professionals outside my company.
The BA-Cube content and live events are a great combination that helps us continue growing depth with our skills.
The quality of the content on BA-Cube is superior to other trainings and memberships. I can easily apply this to my day-to-day job and projects.
BA-Cube is providing the relevant training and mentoring my team needs by offering a unique opportunity to have 1:1 with leading industry experts
Providing my team BA-Cube memberships has resulted in a shared network and understanding on projects, approaches, techniques – we are all speaking the same language.
As a BA Manager or Practice Leader I am able to hear how other BA Managers handle similar experiences and how I can apply that within my team with the resources on BA-Cube.
Continuous learning in small chunks on BA-Cube with live and on-demand content has helped my team to develop and add immediate impact and value to our organization.
Tiffany Obenhoffer, APi Group
BA-Cube is helping my team up-skill by providing a variety of training methods and resources that enable my team members the ability to spend a little or a lot of time skill building.  As a BA Manager or Practice Leader I can coach and set goals with the resources on BA-Cube.
BA-Cube makes my job easier by providing my team with the resources and content that enables them to enhance their skills and methodologies in one place. It enables me as the lead to easily set standards and best practices based on BA cube resources.
BA-Cube is providing the relevant training and mentoring my team needs by providing current and industry relevant topics.  I have a variety of experience and skillset on my team and the beginner to advanced content enables my team members to sharpen existing skills and gain new ones in a format that best suits them. The ability to learn when they want to, from home or on the go and at any time of the day. There is always updated content which keeps them invested in the continual personal and professional development cycle.
Providing my team BA-Cube memberships has resulted in increased engagement in our team meetings around new learnings and upcoming topics of interest. It also provides a resource where I know my team can get a consistent and quality experience where all team members are 'hearing the same thing.
Marcy Kolontar, Business Analyst Team Lead, Kum & Go
As a BA Practice Lead at a large financial institution, my BA-Cube membership is priceless! I have grown exponentially as a Practice Leader since joining BA-Cube because of the excellent material available to members- be it videos, blog articles, on-demand classes, attending live online events, networking with other BA Practice Leaders across the globe or the one-on-one mentoring opportunities.
Providing my Practice Centre team with BA-Cube membership has resulted in us growing our business analysis, Agile and Product Ownership skills. These learnings empower us to provide world-class services to Business Analysts and advise other roles within the projects and senior management throughout the enterprise on the importance of the BA role and the business analysis skillset for successful, value-add outcomes that ultimately delight our customers.
The availability of continuous learning on a vast variety of topics related to business analysis and product ownership on BA-Cube is available in small chunks for easy consumption. The live and on-demand content help our Practice Centre staff stay abreast of the best practices and latest developments within the profession.
What differentiates BA-Cube membership from similar offerings is the one-one-one mentorship opportunity my team and I get with Angela Wick, whose work I have always admired. Angela has a wealth of knowledge and has a passion and eagerness to share that knowledge. She has an amazingly positive attitude and is very approachable. I can truly recommend BA-Cube to anyone who want to learn, grow and excel in business analysis and BA Practice management.
Sr. Manager/BA Practice Lead at a large financial institutionLarge Financial Services Organization
Content + Live Events + Mentoring
Everything your team will need to be consistent, modernize, in small chunks and keep continuous learning a priority!

View The BA-Cube.com Catalog!
Our Catalog!
See EVERYTHING we offer here, you will be amazed!
And we constantly are adding more!
More Questions? 
Need To Chat More?