Review, Renew, and Reconnect in 2021!
Don't let the new year sneak up on you. Now is the perfect time to follow these four simple ways to start the new year off right, and take charge of what you are getting out of your career and life.
Take some time to plan your year!
I know this sounds funny, but just like product and project planning, we need to have a vision and intention for the year. Without a dedicated plan, everyone else's vision and priorities will rule your time and energy. By mid-year, this may leave you feeling lost and without focus, inspiration, or direction.
A bit of planning can help you serve others while looking out for yourself! What to plan? Ask yourself some powerful questions and create a plan! Journal and reflect on questions like:
What Type of BA (or business professional, product person, leader, analyst) do I want to be?
Who do you admire that exemplifies the professional you want to be? What qualities do you admire?
What skill gaps do you need to fill in to be who you want to be?
What behaviors do you need to stop, start, and continue to go in the right direction?
What actions will you take in the near, mid, and long term in 2021 to go in the right direction?
Need more inspiration? I created a You 2.0 – Transform Yourself Class, on my BA-Cube.com platform that will help you go much deeper and get your mojo back!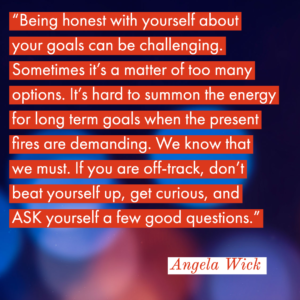 Renew Your Commitment to Continuous Learning
If you are not learning, you are not growing! And learning is an evolution, not a one-time event. Business analysis is a complex and advanced skill set that cannot be learned overnight. It takes practice with each part many times in different contexts, situations, and varying complexity levels to become really good. An intentional mindset and intentional behaviors to continuously learn and improve are what sets the best apart. Learning every day, trying new things every day, and reflecting on what is working and what isn't is a growth mindset with includes continuous learning at its core.
Reset to Your Purpose!
Take some time to reflect on what your role is. The Business Analysis role can easily be misunderstood by others and by BAs themselves. Especially when others misunderstand your role and ask for things that do not fit the role. This happens a lot to BAs especially as we impress stakeholders and show we can listen, understand, and solve their problems. So, the trick becomes "taming the beast"; understanding our role and setting the right boundaries to help others understand how we go about helping them without them dictating to us how we do analysis. So, take some time to reset to what your purpose is and how to have a constructive dialog about this with the team and stakeholders. When it seems like they are telling us what to do or even how to do analysis, try to take a step back and understand the intent of what they are needing. They likely have an intent that is difficult to articulate. For example, developers needing "more detail in the requirements" often actually need more context (which ironically is not the detail we think they are asking for). When a business stakeholder asks for a document to review, they might really be looking to better understand how things connect to one another.
When we know our purpose we can listen differently to these requests from the team and stakeholders,  we can follow good analysis and collaboration practices to meet everyone's needs in a more efficient and effective way!
Reconnect With Others
2020 wreaked havoc on our professional relationships, the water cooler and elevator chit chat we may have secretly disliked before we now realize was a critical part of the building and maintaining relationships with team members, business partners, and stakeholders. Being all virtual has tested our relationship building skills or perhaps has deleted them altogether.  No matter where you feel your professional relationships have gone in 2020 make a commitment to reignite them in 2021.
Try these steps to get started:
List the key relationships you need for your project work and your career.
Make a plan to connect and reach out. It could be a morning "zoom video coffee", or my favorite, a "walking meeting" where both get out and take a walk casually connecting while getting some movement and fresh air! Just schedule a half hour to reconnect and chat about what is happening in their worlds, and I think you will be surprised how much others want to connect in a different way too!
Meet with your boss and set your intentions, get their support. Your 1:1 meetings with your boss likely started to feel different being 100% remote in 2020. Take some time to reflect and prep a bit more for your first few in 2021. Plan to discuss your purpose, goals, and learning for the year. Bring your boss into your annual planning from your point of view, not just the development plan you both have to check off the list. Taking time to reflect and prep for this is a gift to yourself!
I sincerely hope these tips help you make the best year of your career. For more helpful resources to grow your skillsets and career head over to our resources page for downloads and check the blog for more articles on similar topics.
Cheers!