BA-Cube: Assess
Prove your skill level is growing!
Elevate Your Business Analysis and Team Expertise with Our Assessments
Are you a dedicated business analyst looking to validate and enhance your skills or your teams skills? Take the next step in your professional journey by testing your knowledge and expertise in the field of business analysis. Our Business Analyst Assessments are here to guide you and your team on your journey towards professional growth and success.
Assess your skills as an individual
Assess your team's skills with roll-up level data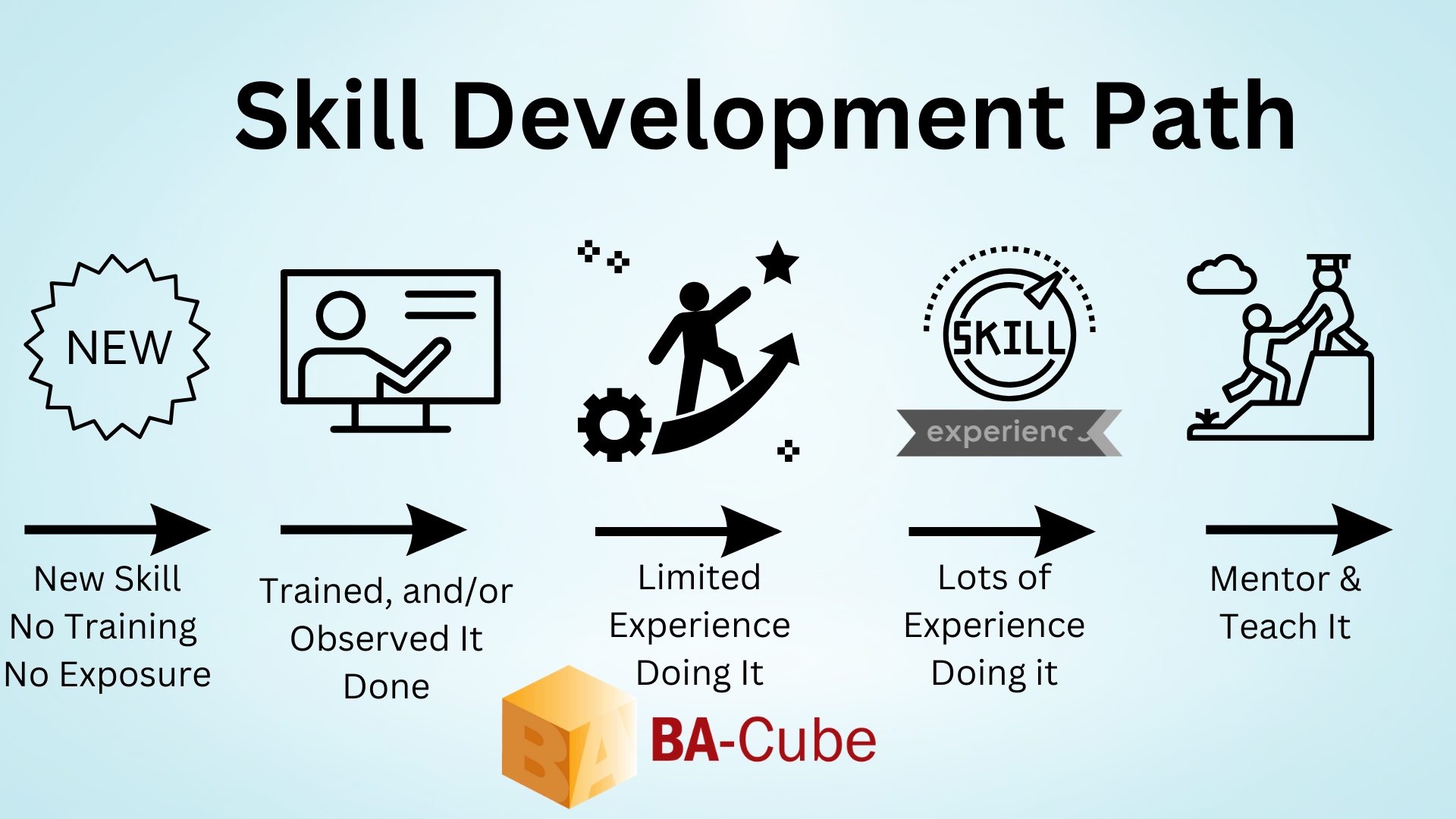 Use this Agile BA – Quiz Style Assessment to test your knowledge and develop self-awareness about your agile BA capabilities. This assessment has 48 questions based on 5 categories of agile BA knowledge.
Mindset
Agile BA Role
Agile Analysis Techniques
Agile Team Situations
BA & PO Skills Assessment
Are you a driven and passionate business analyst looking to take your skills to the next level? Our
BA & PO Skills Inventory Assessment
is here to guide you on your journey towards professional growth and success.
Common BA/PO Tasks
Facilitating Engaging Meetings
Technical Knowledge & Skills
… and many more!
See Your Team's Skill Development Progress
Yes, we do group-level assessments with roll-up reporting data! For larger team assessments or full enterprise access, please contact Angela at Angela@BA-Squared.com.