INDIVIDUAL & TEAM MEMBERSHIP PRICING
Empowering The Best Business Analysis of Tomorrow!
ASSESS – LEARN – PRACTICE – LEARN – PRACTICE – RE-ASSESS

23 IIBA® Endorsed Courses & Pathways!
Join a community of engaged learners!  We learn in small chunks, all year long, we practice, we get expert advice, and we build skills to advance our careers!
MEMBERSHIP PLANS
What's Included?
 We promise to help you grow and upskill!
We provide a membership platform for you to assess your skills, learn, practice, get mentoring, and re-assess!
Amazing and Modern Content Hosted & created by Angela Wick! 
23 OnDemand Courses & Learning Pathways, The Ultimate BA Master Class, 250+ Quick Tip Videos & Archived Webinars, Skill Assessments, 75+ Templates/Checklists, 100+Articles
IIBA Endorsed Education Provider
See the full content catalog!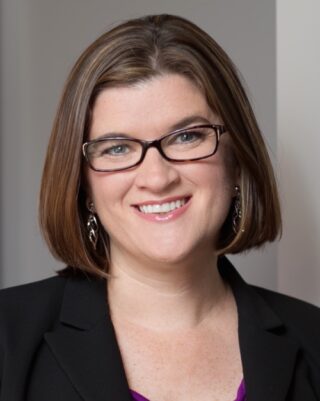 Angela Wick, BA-Cube
Founder & Host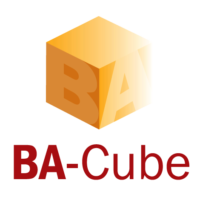 PRO – MONTHLY
Content + Live Events & Cohorts
Learn and interact!
$49.99/month USD
Logins Cannot Be Shared 
Live Events Are For Individual Access
Cancel Anytime
PRO – ANNUAL
Content + Live Events & Cohorts
Learn and interact!
$499/year USD
Logins Cannot Be Shared 
Live Events Are For Individual Access
Best Value! A full year to learn means BIG IMPACT!
Already have or had a BA-Cube.com Account?
Log in, go to Account – Account Details – Subscriptions – Change Plan to change your plan.
Go Team!
Let's get your entire team on BA-Cube!
Logins Cannot Be Shared 
Live Events Are For Individual Access
Group Plan Leaders can Add/Remove Members on Their Account
CORPORATE TEAM – 5 PACK
Content + Live Events Access
CORPORATE TEAM – 10 PACK
Content + Live Events Access
CORPORATE TEAM – 25 PACK
Content + Live Events Access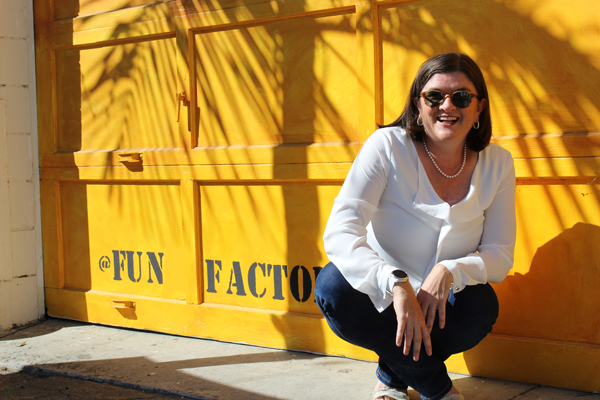 Let us help you get BA-Cube approved for your team!
Download our 4 page "pitch deck" to help you get funding approval!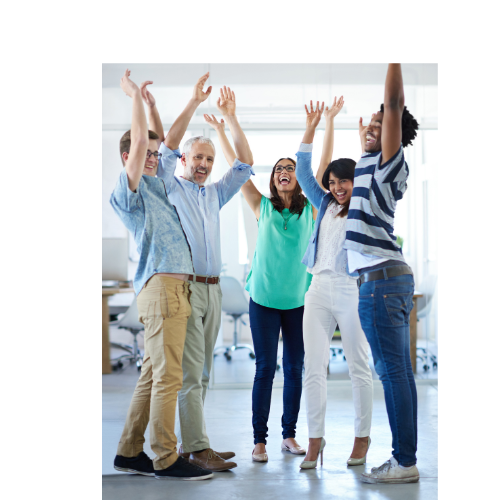 Elevate Your Team With Corporate Team Plans!
Group level assessment with roll-up group data
Discounted Price
IIBA CDUs and PDUs
You control the members on your account (Self Service Update Members On Your Team)
Renews Annually
Benefits:
On Demand Courses & Pathways
The Ultimate BA Master Class
Learning Cohorts (when offered)
Skill Assessments
Live Interactive Coaching, Chat, and Feedback Events (Not slide based webinars) – We learn for real, we interact, demo, practice, and get real feedback from an expert!
250+ Quick Tip Video Library
100+ Article Library
75+ Templates/Checklists/Job Aides
Join us!  We would love to have your team learning with us!
For larger teams or full enterprise access, please contact Angela at Angela@BA-Squared.com
"I love having a platform for the team to learn in one consistent way." – BA Manager with a Team License
"BA-Cube has re-invigorated my work as a Business Analyst, I am a completely changed BA with more skills and a totally different mindset since joining BA-Cube!  My skills have elevated and I've become much more efficient with my work….Thanks to my training with BA-Cube, I've had the skills and confidence to influence the entire team's productivity and expectations of requirements. I've also been able to influence my product owner and development team and, as a whole, through better requirements practices, we have become more efficient, enabling faster delivery with higher quality! I only wish that all BAs and teams had access to BA-Cube training as it elevates not just the BA Role, but the whole team and the work environment!"  BA-Cube Member
"As a BA Manager I can coach and set goals with the resources on BA-Cube." BA Manager with a Team License
"BA-Cube has been an absolute game-changer in my career! This is the most relevant, helpful, and beneficial resource I have come across. As a new BA (less than 2 years), I was thrown into my role with very little direction, but with the help of BA-Cube and Angela, I've started to build my confidence and show the value of the BA role within my company. There's so much out there in the world on business analysis, but BA-Cube brings everything you need to know into one interactive and amazing place! I've learned more from some of the 3-5 minute videos on BA-Cube than I have while spending hours on YouTube. I highly recommend the group mentoring sessions because you get to interact with other BAs/POs who are doing different types of work and get their perspective on their challenges. I even more highly recommend the live mentoring!! Angela is a wonderful mentor who has a great way of breaking down concepts and providing invaluable assistance that can be applied immediately to my actual work!"
Thanks BA-Cube! – Bella P.
"Providing my team BA-Cube memberships has resulted in increased engagement in our team meetings around new learnings and upcoming topics of interest. It also provides a resource where I know my team can get a consistent and quality experience where all team members are 'hearing' the same thing." Business Analyst Team Lead
"BAs at any level will also learn new techniques or relearn techniques in a new way." BA Manager with a Team LIcense
"As a BA Manager I can coach and set goals with the resources on BA-Cube." BA Manager with a Team License
"BA-Cube makes my job easier by providing my team with the resources and content that enables me as the lead to easily set standards and best practices based on BA cube resources.
BA-Cube is providing the relevant training and mentoring my team needs by providing current and industry relevant topics.  I have a variety of experience and skillset on my team and the beginner to advanced content enables my team members to sharpen existing skills and gain new ones in a format that best suits them. There is always updated content which keeps them invested in the continual personal and professional development cycle."  BA Manager with a Team License
Frequently asked questions
WHAT IS BA-CUBE.COM?
We believe modern business analysis skills make huge impacts on organizational results, teams, projects and product success.  Business analysis can be done without slowing down the team and process! We know how to do analysis that helps teams speed up results!
Modernizing our approach and skills to analysis is helping fast paced teams today!  We deliver this purpose through a new, innovative learning membership platform that combines interactive and on demand learning with tools, community and a 24×7, continuous learning journey in small chunks for today's busy professional.
We believe in continuous learning as the key to growth and advancing skill sets and creating leaders for tomorrow!  Our content and program is meant to be used continuously while members learn, try, apply, interact with our experts and other members, learn, try and apply again!  THIS IS WHERE REAL SKILL GROWTH HAPPENS!
BA-Cube.com was started in 2018 by Angela Wick with a mission to bring modern business analysis and product ownership skills in a new format fit for today's professionals.  BA-Cube.com is a product of BA-Squared, LLC.
BA-Cube.com delivers modernized learning content in business analysis and product ownership for today's professionals.  Our content, techniques and practices have been modernized for today's agile, digital and fast paced environments!
TELL ME MORE ABOUT BA-SQUARED, BA-CUBE AND ANGELA WICK?
We believe modern business analysis skills make huge impacts on organizational results, teams, projects and product success.
Founded in 2008, BA-Squared stands out as the leader of modern requirements elicitation and analysis practices. With a focus on developing collaboration, strategic mindsets and shared understanding, BA-Squared helps organizations, teams and individuals move forward with agile, traditional and hybrid requirement models.
With over 18 years of experience, Angela helps BAs and PMs develop the skills they need to inspire collaboration, creativity and innovation. Angela is an industry leader with proven experience in the development and assessment of business analysis practices, competencies, and CoEs. Contact Angela to learn more about how BA-Squared can help you boost your requirements practices.  More about Angela.
BA Cube is an interactive community for business analysts created by Angela Wick and BA-Squared. Business analysts and their leaders have been asking Angela for a space to connect, share ideas, and learn new BA strategies and skills. BA Cube builds this community via training videos, live chats, discussion boards, blogs, resources and more.
WHAT IF I AM NOT READY FOR A LONG TERM COMMITMENT?
No worries. Try the monthly subscription. We're pretty sure you'll want to stay, but you can cancel at any time.
WHAT IF I PREFER INTERACTIVE COACHING/ADVICE/MENTORING?
We have 2 plans to meet your needs.
Content Membership – On Demand Access to ALL of our content resources
Content + Live Events Membership – The Content membership PLUS access to our member exclusive live events to interact, go deeper, learn from others, learn from our experts, and ask your specific questions!
No matter what your learning style and budget, we have the plan to meet your needs!
WHY DO I HAVE TO PAY FOR PREMIUM ACCESS TO BA CUBE?
BA-Cube.com members have access to content found no where else, exclusive content, events, and mentoring from qualified experts and IIBA BABOK aligned content!
BA-Cube.com content and mentoring is geared for today's changes; we have the answers for how to fit your business analysis work into agile, digital, DevOps, Virtual and cloud based project work.    This is not your analysis practices from years ago!  We have the experience in modern requirements and analysis work and are industry leaders in this area!
A BA-Cube.com membership is an amazing value compared to other "On Demand" only options and the cost of other live training and mentoring!
We have consistent and modern content aligned to IIBA BABOK and today's changing needs in Agile, Digital, virtual, DevOps, and Cloud environment.
This is an opportunity to have conversations with those in your field that "get it!" You are worth this investment!
WHAT FORMS OF PAYMENT DO YOU ACCEPT?
We accept Visa, MasterCard, Discover and American Express. If you need to make arrangements for other payment methods, please contact us.
For Team/Enterprise memberships, we have online credit card payments as well, or we invoice you and set up a "team" account where payments are made via the organization so your team members don't worry about payments. Contact us to learn more and get your team started!
WHEN WILL I BE BILLED?
BA-Cube.com offers a membership subscription plan for individual members on a monthly or annual basis.  Payments are set up to be recurring and can be cancelled at anytime.  Members also receive an email notification 4 days before a payment is executed.
If you have any questions about billing, please contact us, we're happy to help!
WHAT HAPPENS WHEN MY SUBSCRIPTION EXPIRES?
If your BA Cube subscription ends—either because it expires or because you decide to cancel—your access to BA-Cube.com content will end.  You will however be able to log in and access your account with course history.
HOW SECURE IS MY PAYMENT INFO?
The security of your payment information is very important to us.
Our website credit card processing is provided by Stripe who ensures that your payment data is handled securely at every step.  BA-Cube.com staff are not able to see your credit card details and it is not stored on our systems or servers.
We never store your credit card number or your security code (CVV code). We only store a payment "token" (an order number generated by the processor), which allows us to charge your card automatically for auto-renewing subscriptions, or to look up your payment transaction without having your card details.
Neither BA Cube nor our payment processor will ever share or sell your personal information. We'll only use it for the purpose for which it was provided.
DO YOU HAVE MORE QUESTIONS?