Price
Included in BA-Cube Membership - Coming Jan 2023
Let's look at how Requirements and Analysis differ when working with package software!
Also known as:
SaaS (Software as a Service)

Cloud-based Software

Vendor Package Software

COTS – Commerical Off The Shelf Software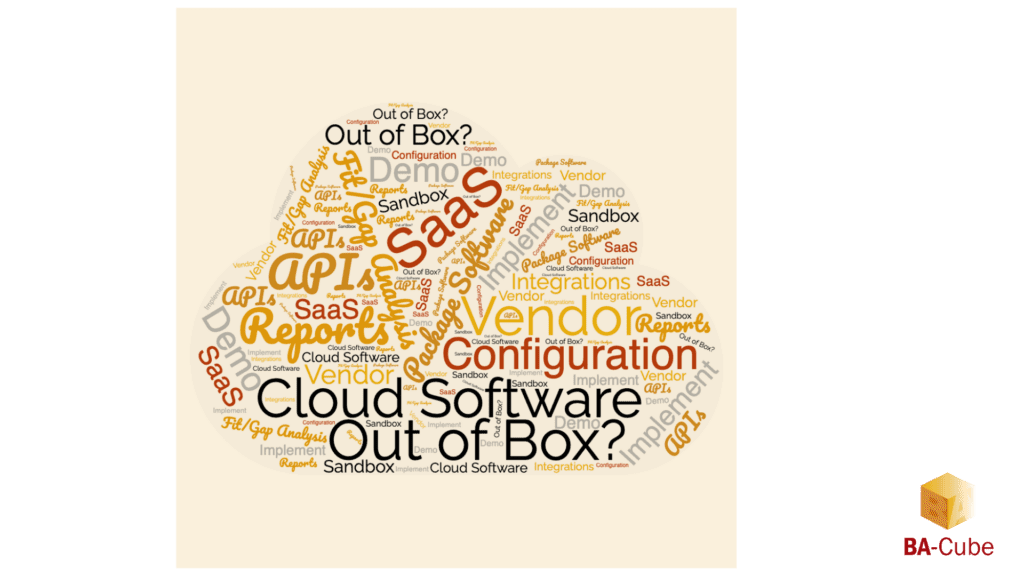 Many organizations are increasingly using package software vs. building custom software in-house; and for good reason!
Most processes that software automates are processes that many organizations, (like 1000s, or 10,000s, or more) need to have in their ecosystem!
Why develop this from scratch when someone else already built it?
Think about things like:
Validating an address
Viewing Invoices
Payroll
Accounts Payable
Account Receiveable
HR Processes
Customer Tracking and Sales Processes
Financial Processes
Ordering and supply chain processes
and many more…..
There are literally 1000s of processes that EVERY organization uses, and the differences between each organization tend to be the business rules, and when a package software can make the rules configurable and the process standard, keep the tech and compliance up to date, why do all of this in-house?
With this though,
WE STILL NEED BUSINESS ANALYSIS, IT JUST LOOKS DIFFERENT, WE PERFORM ANALYSIS DIFFERENTLY!
In this course, we will dig into the differences and analysis processes when working on Package Software!
Let's dig in!